Regular price
Sale price
9,90€
Unit price
per
Sale
Sold out
Composition: 75% duck gizzards, duck fat, salt, pepper. 1/2 round box.
---
Nutritional value per 100g: per 100g
Energy 149kcal (628kJ/100g)
Protein 26g
Fat 3.6 g
of which saturated fatty acids 1 g
Carbohydrates 2.9g
of which sugars 0.5 g
Salt 1.9g
---
Recipe/advice: Pan-fry the gizzards just to cool them down and prevent them from drying out. Slice them on a salad.
View full details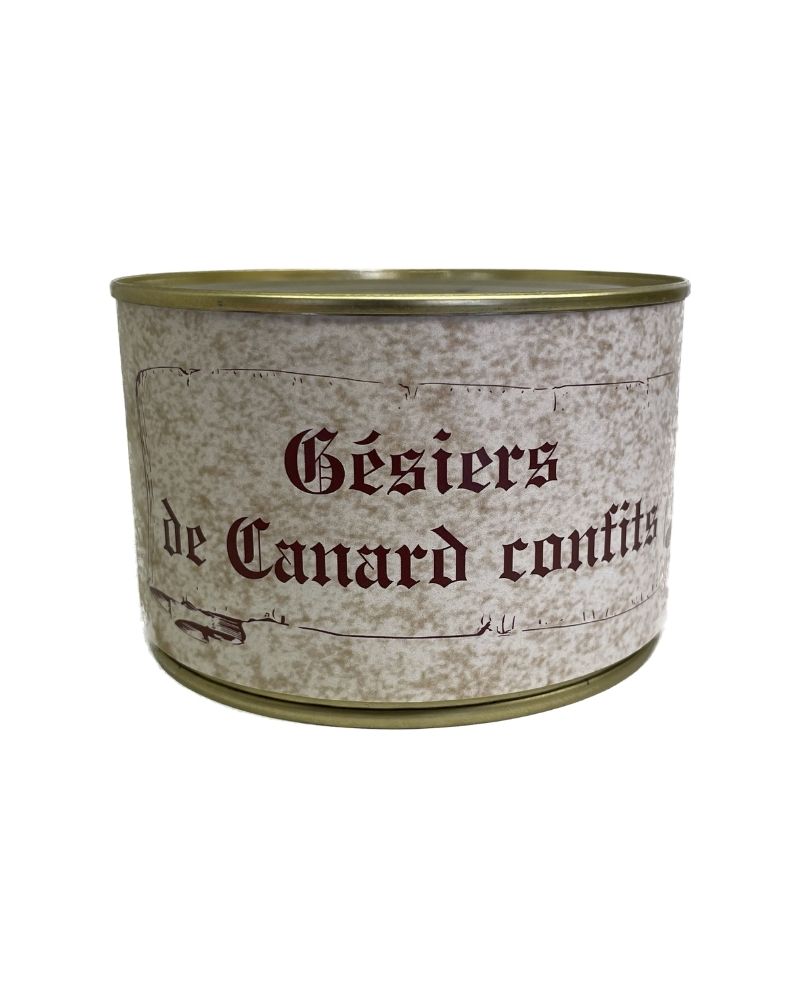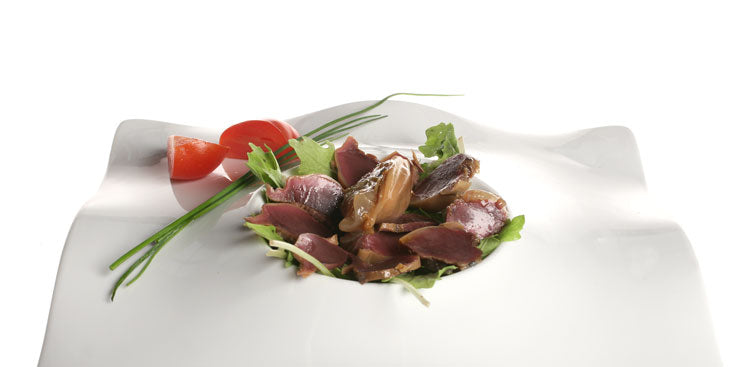 "Reconnaissable avec son oie débonnaire à bonnet et lunettes vissées sur le bec, Gailhou-Durdos est l'une des plus belles vitrines de ce que le département produit de plus savoureux. Cette enseigne représente la gastronomie du Sud-Ouest depuis 3 générations. La maison transforme canards et oies pour en faire de plantureux foies gras, des magrets tendres, des confits moelleux, ou des pâtés savoureux. De nombreuses spécialités locales sont également au rendez-vous telles que la charcuterie de porc noir de Bigorre, le miel, les vins ou encore l'Armagnac du pays."
Authenticity

foie gras, selected goose and duck confit.

Tradition

Cuisine that was already tasted in 1870 at the Domaine de la Lande.

Quality

Local Gascon cuisine, simmered for you by hand and canned by hand.

Secure payment

Absolute confidence: your transactions in complete security!